Join us for our online talk "Expand the Place of your Tent" (Isaiah 54:2)
As the new year begins, opportunities for growth in the spiritual life abound. Join Canon John Udris as he explores expansion of heart in the thought of the mystics and in the process of discernment, helping us to ready our hearts in a place of receptivity for the inflow of God. The evening will offer plenty of time for prayer and sharing.
Date: Monday 17th January 2022 (Online)
Time : 7:00pm (UK Time)
Speaker: Canon John Udris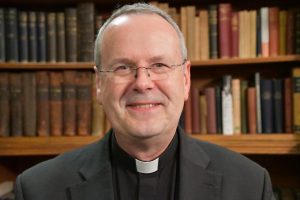 Presenter: Canon John Udris is the Amicus Clero ('friend of the clergy') for the diocese of Northampton, a role to which he has been appointed for being a "wise and prudent counsellor in times of need". As Amicus Clero he is a listening ear for any priest with pastoral or personal concerns. For ten years Can John served as a spiritual director at St Mary's College, Oscott, Birmingham.
Registration Details
This online talk is £20. By donating you will automatically be registered. We look forward to your attendance. Thank you and God Bless.
2021-12-23