Join us for our online talk "In the Wilderness, too, you saw him: how the Lord carried you…" (Deuteronomy 1:31)
The desert is a place of both purification and promise. As we journey through Lent, how can we find nourishment in the wilderness and recognise where the Lord has both carried us and gone in front of us, always present in both light and cloud?
Drawing on Scripture and the desert tradition, this presentation will encourage us to find our still centre, so that nourished by the manna we are given each day we can be food for others also.
This presentation is ideal for those who accompany others on the spiritual journey and all in pastoral ministries who wish to grow in vocational confidence, ministerial competence and theologically informed practice.. It is part of the Enriching Ministry Day, an initiative of the Centre for Applied Carmelite Spirituality (CACS), Oxford.
Date: Saturday 26th March 2022 (Online)
Time : 7:00pm (UK Time)
Speaker: Audrey Hamilton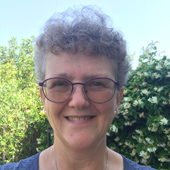 Presenter: Formed in both the Ignatian and Carmelite traditions, Audrey has been working in the field of spirituality for over fifteen years. Her most recent role was in Spirituality Outreach at the London Jesuit Centre (formerly Mount Street Jesuit Centre) but prior to that she combined a volunteering role on their spirituality team with full time employment in a busy commercial environment. Now retired, she assists the friars at Boars Hill with various spirituality programmes, as well as offering spiritual direction and facilitating contemplative prayer sessions. She holds a Masters Degree in Christian Spirituality from Heythrop College (University of London).
Registration Details
This online talk is £20. By donating you will automatically be registered. We look forward to your attendance. Thank you and God Bless.
2021-12-30