Home >> Online Talks & Retreats
Voices from the Great Tradition Series
Thomas Merton and the Fruits of Contemplation
20th December 2021, 4pm-6pm

"True contemplation is not a psychological trick but a theological grace. It can come to us ONLY as a gift, and not as a result of our own clever use of spiritual techniques."
Join our series as we reflect on the teachings of several remarkable ancient, medieval, and modern spiritual masters. These figures are bright lights on the horizon of our two-thousand year treasury of Christian wisdom.
Join us in this presentation to:
Meet the last of the six interesting figures of the Christian Tradition who offer insights for an authentic Christian living founded on the truth of the Gospel.
In this final week, Susan and Lori will take you through the teachings of the remarkable Thomas Merton and the Fruits of Contemplation.
Part of Thomas Merton's influence as a spritual writer stems from his conviction that contemplation is for all human beings and not just those in monastic orders. For him, to achieving the deepest level of contemplation requires a real commitment of the active life.
Join us to find out more.
Registration includes:
• two hours of live presentation.
• a month's access after the live-presentation of the recorded video.
Dr Susan Muto
Susan Muto, Ph. D., is executive director of the Epiphany Association and dean of the Epiphany Academy of Formative Spirituality. She holds a doctorate in English literature from the University of Pittsburgh. Dr. Muto has been teaching the literature of ancient, medieval, and modern spirituality for over forty years.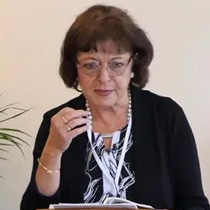 Lori McMahon
Lori has been a member of the teaching faculty at Epiphany Academy in Pittsburgh since 2007. She serves as Program Coordinator for the Academy and is also certified as a Pastoral Associate in the Diocese of Pittsburgh. She holds two Bachelor's degrees from the University of Pittsburgh and a Master's degree from Vanderbilt University.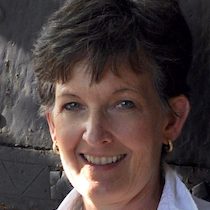 Register and Purchase This Talk Only

£20
Register and Purchase the Series of Talks

£100
2021-08-24