Retreats, Peaceful Breaks & Meetings
"Hidden in the remote area of the Youlbury Woods, set in seventeen acres of woodland and surrounded by the beautiful hills of Oxfordshire, our centre is an oasis of calm."
Sometimes, you just need some time to relax and break away from the fast-paced routine of daily life. Are you looking for somewhere tranquil to escape ?
Our retreat and accommodation centre in Boars Hill, Oxford is just the place for you. Situated between England's two largest cities, London and Birmingham; Hidden in the remote area of the Youlbury Woods, set in seventeen acres of woodland and surrounded by the beautiful hills of Oxfordshire, our centre is an oasis of calm, offering peaceful and green spaces being an ideal place for peaceful breaks. The tranquil scenery of nature along the public footpaths and bridleways in the area of Boars Hill is worth exploring. You are always very welcome – come and enjoy a refreshing experience.
Our retreat centre is also a great place to stay if you wish to visit Oxford and the many surrounding attractions. We are 5 minutes from the A34 Oxford junction, at the top of a hill overlooking the spires of Oxford. Near the junction is the Redbridge park and ride, where it is easy to leave your car and take a bus into the centre of Oxford. There are several lovely walks and cycle rides from the Priory. There are pubs and restaurants within 10 minutes drive.
We offer both weekday and weekend breaks so that you can come to the Oxford Centre and enjoy a few days of peace, beauty and contemplation.
We also offer meetings rooms and cater for businesses, spiritual meetings and receptions
Residential Retreats
The Carmelite Priory in Oxford is set in seventeen acres of woodland, within an oasis of beautiful hills, woodlands and meadows, which offers a perfect setting for spiritual renewal. Please keen an eye on our retreats page for our current retreat offerings.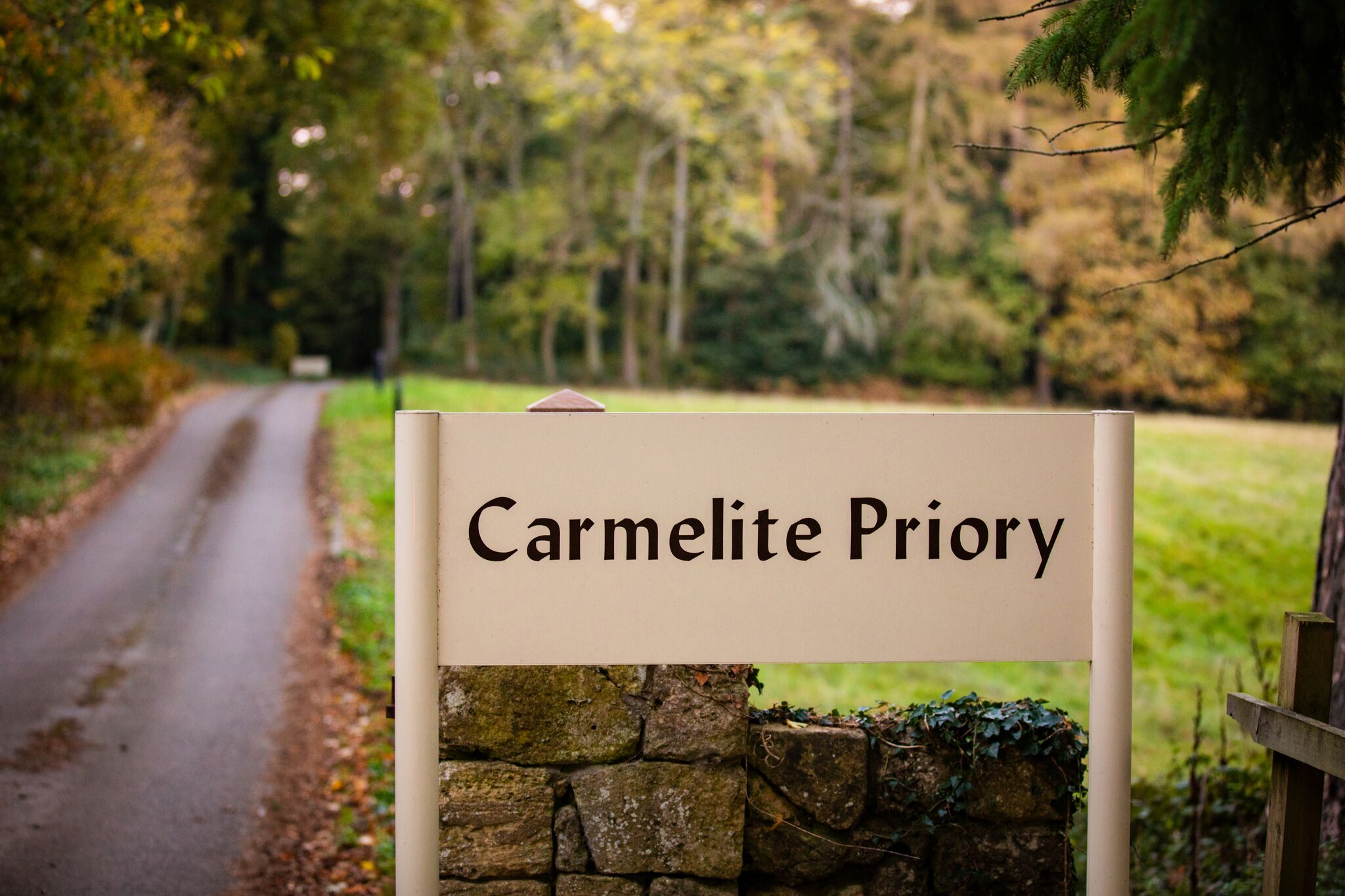 Facilities and Breaks